Welcoming a New Learning Journey
"We are not what we know but what we are willing to learn."
– Mary Catherine Bateson
Faith Matters Network has been honored to accompany spiritual leaders in North Carolina and Pennsylvania since 2018– and now, with the launch of the 2023-2024 Wisdom Learning Journey our work expands into this new chapter!
Our Learning Journeys are cohort-style opportunities to develop leaders through formation of the head, heart, and spirit. This learning praxis includes a variety of skills training and coaching that allows participants to be witnessed in their vocational transformation that is positively impacting their local communities and the world at large.
With the launch of our Wisdom Learning Journey this November, we are excited to continue a new chapter of our work in North Carolina and Pennsylvania by hosting a 14-month cohort experience meant to nurture the wisdom of spiritually grounded women and non-binary leaders. This container is meant to explore the idea of democracy as a spiritual practice, and our goals as facilitators in this process is to learn from and amplify the wisdom of these community change agents. At Faith Matters Network, we believe that being rooted in spiritual practice is the future of our collective well-being and we are excited to glean insight on what this theme might teach us all.
The Learning Journey will begin with a pilgrimage this fall to Atlanta, Georgia– to gather around the theme of rest and reflection as we tour sites of civil rights moments in history. Our cohort members will have the chance to dive deeper into discussion around the struggle for democratic freedom and begin to imagine new ideas in which democracy as a spiritual practice can be integrated into their community life and work. The cohort experience will continue virtually for the remainder of 2024 as they work together to find solutions through sharing their wisdom. Participants will engage in multimedia projects that will help them share their insights with our network towards the end of the program experience.
Because wisdom is often considered the domain of men who hold positions of leadership in faith communities, we wanted to be intentional about amplifying the work of women and gender non-binary spiritual leaders as a means of changing the landscape and hearing perspectives that are often not recognized enough in our communities. With that in mind, we put out a call for folks in both North Carolina and Pennsylvania where we have worked with faith leaders before, and received an overwhelming response from spiritually grounded and intergenerational folks from various vocational settings. We welcome 8 new cohort members this fall to our Wisdom Learning Journey and cannot wait to share their brilliance with you! Read more about who they are below and give them a big warm hello!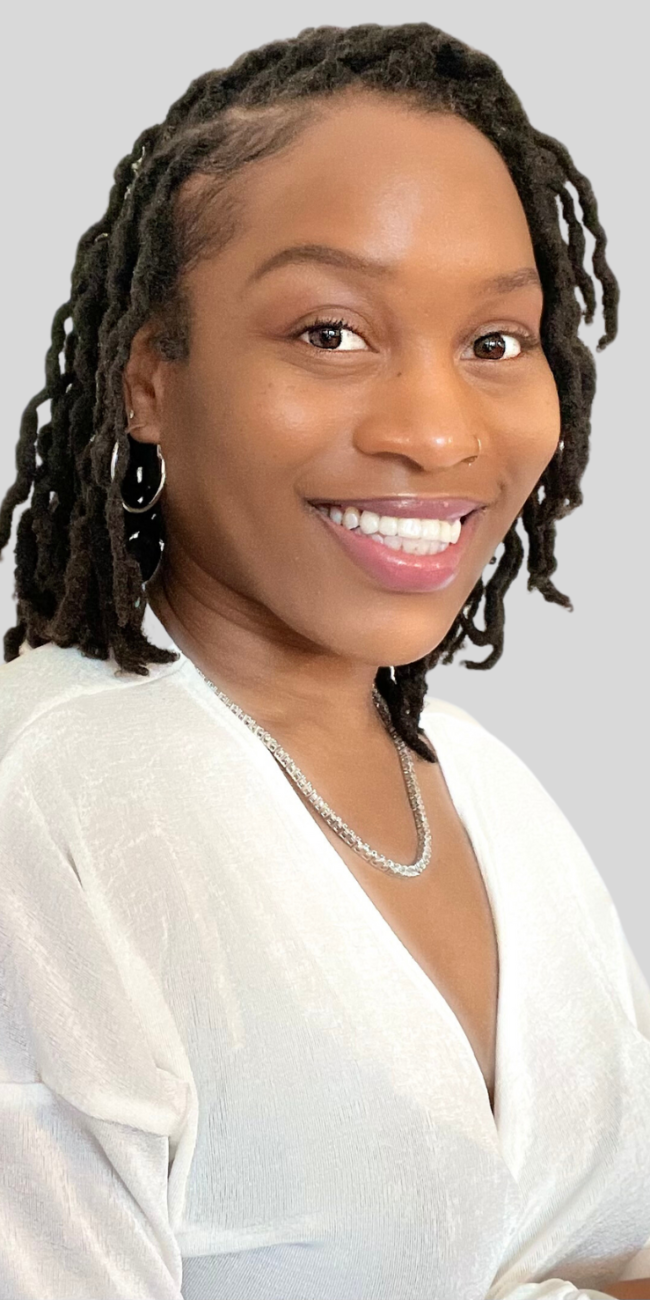 Minister Keturah Weathers
(She/Her)
Keturah Weathers is a licensed cosmetologist, minister, and a chaplain in Charlotte, North Carolina. She graduated from The State University of New York at Brockport where she received a Bachelor of Science in Health Science. At Brockport, Keturah worked in the Women's Center providing education and resources to first year students to navigate life on campus, specifically sexual health. Her trip to Ghana, West Africa along with her passion for all things beauty helped Keturah develop her undergraduate research around the historical context of ideal beauty standards in the West and the implications on Black women's mental health and well-being. Keturah also received her Master of Arts in Religious Studies from Colgate Rochester Crozer Divinity School. Her Thesis, "Black Hair, and the imago Dei: an embodiment for God's Vision of Wholeness", focuses on Black women seeing themselves in the image of God through their communal and personal experiences. Minister Keturah also led educational groups for community members living with HIV and AIDS and partner organizations. Her role as a chaplain is aligned with her commitment to the holistic health of the community. She recognizes the impact spiritual wellbeing can have on the overall health of the individual. Keturah believes that if women experience wholeness, then communities can be healed. This birthed "In Her Image," a space where authentic healing and radical love can be experienced.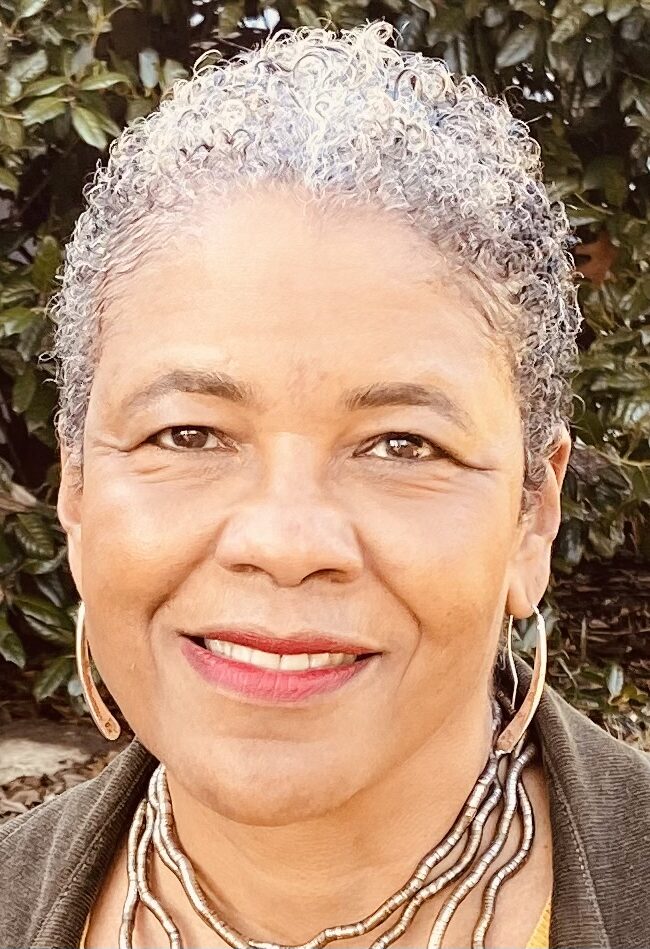 Julie Rainbow
(She/Her)
Julie Rainbow, a research-based, cultural creator and social worker, uses oral histories, multi-media and research/archival materials to interpret and amplify the voices of the aging in modern society. Story-telling was a part of her youth in North Carolina. Her community data-driven story-telling project, Journey to Sanctuary: Stories of the Second Great Migration of African-Americans from the South Living in Philadelphia received grants from the National Endowment of the Humanities, the Pennsylvania Council of the Arts, Leeway Foundation and Historic Germantown. In 2022 she was selected as artist-in-residence at the University of Pennsylvania: School of Medicine – Translational Research Immersion Program to translate scientific research into artwork with the intent of transferring knowledge, fostering discussion and stimulating feedback among local communities. Rainbow works with students, artists and curators exploring ways of linking visual culture, and historical narratives to communities. She builds alliances among diverse communities allowing community members to be heard, respected and affirmed. As a Kellogg Foundation International Leadership Fellow she collaborated with fellows from three continents to learn and develop strategies to ensure community engagement. Currently, she is the Senior Social Worker at The Village of Arts and Humanities in Philadelphia where her work is invigorated by her multifaceted background.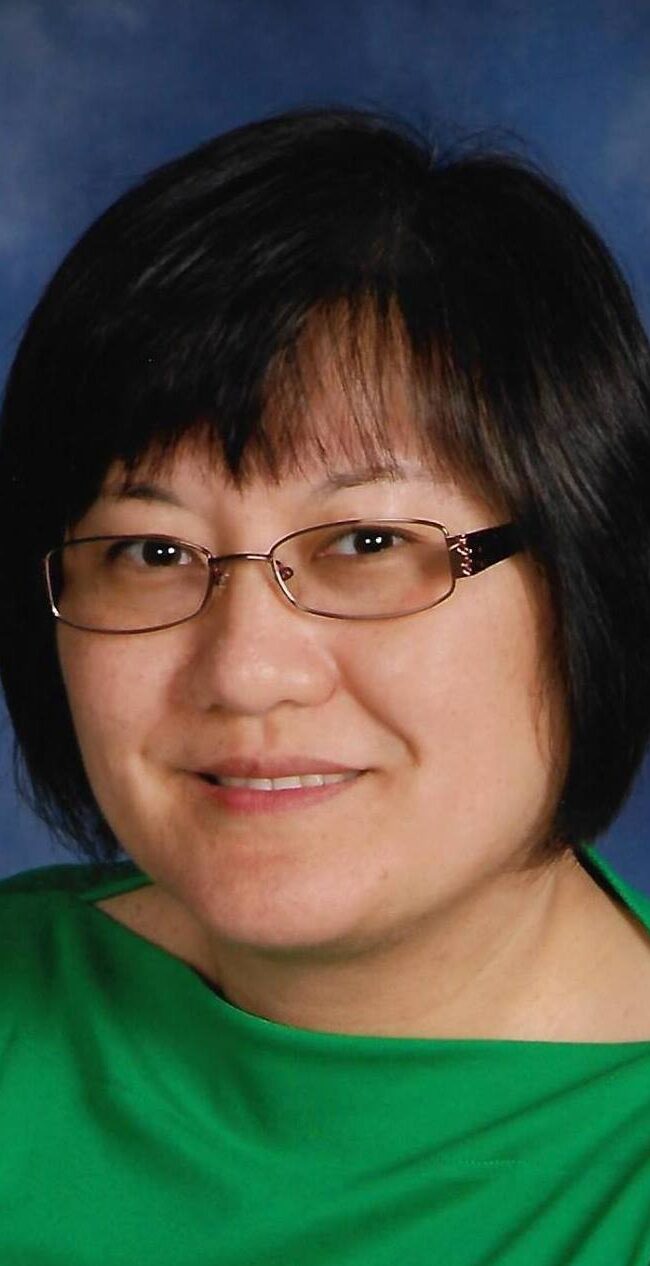 Rev. Sung M. Moy
(She/Her)

Sung is a Korean American elder of the New York Annual Conference of the United Methodist Church. After 17 years in pastoral ministry, she is now working towards a Masters of Social Work at UNC Chapel Hill. She is a mother, wife, cat mom, an IDI Qualified Administrator, and an advocate for anti-oppressive practices working largely with faith groups to develop cultural humility and intercultural competency. Sung's current focus is on advocacy with neurodivergent individuals. She serves on the Board of Directors for NCCU Wesley Foundation and Building Connections at Whispering Oaks Farm. She is also a consultant with Curanopy which supports BIPOC pastors of the United Methodist Church serving in North Carolina.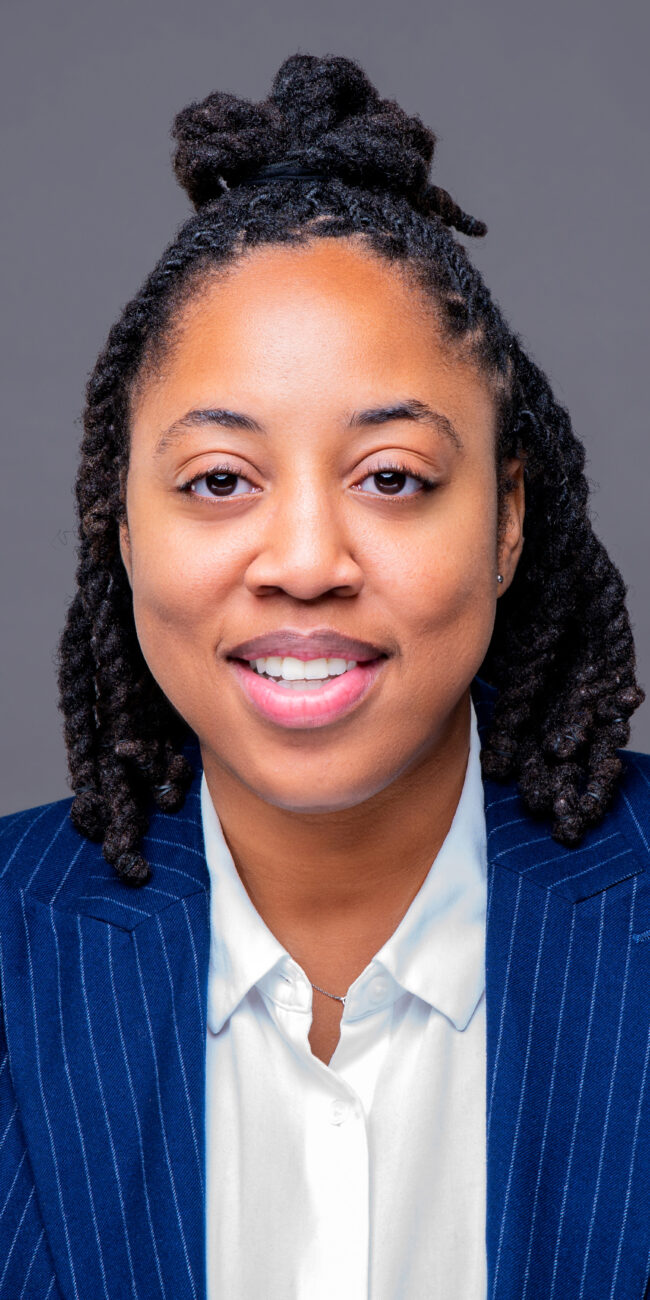 Beulah Osueke
(She/Her)
Beulah Osueke is the Interim Executive Director of New Voices for Reproductive Justice, an organization dedicated to transforming society for the complete health and well-being of Black women, youth, and gender-expansive people in Pennsylvania and Ohio. Her work is rooted in community and power building with particular focus on centering the needs, hopes, and experiences of the most marginalized.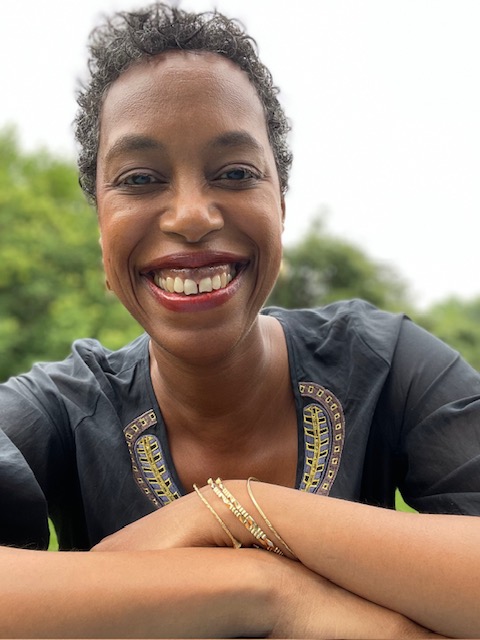 Naila Francis
(She/Her)
Naila Francis is a grief coach, death midwife, poet-writer and interfaith minister. She helps people struggling to navigate loss learn to carry their grief with compassion and care through her practice This Hallowed Wilderness. Naila also holds space and offers rituals for many of life's sacred thresholds, including birth, marriage and death. She is a founding member of Salt Trails, a Philadelphia collective making grief public and visible through community rituals, and the co-host of Breathing Wind, a podcast about journeying introspectively through grief. A former award-winning journalist, Naila found her way to the vocations of death and grief care after suffering several personal losses, including the death of her father and a father figure. Despite, or perhaps because of, her intimate relationship with grief, she considers herself an ardent joy enthusiast who derives deep pleasure from dancing, reading, writing and listening to poetry, communing with the trees and water in the woods near her home and finding connection in laughter.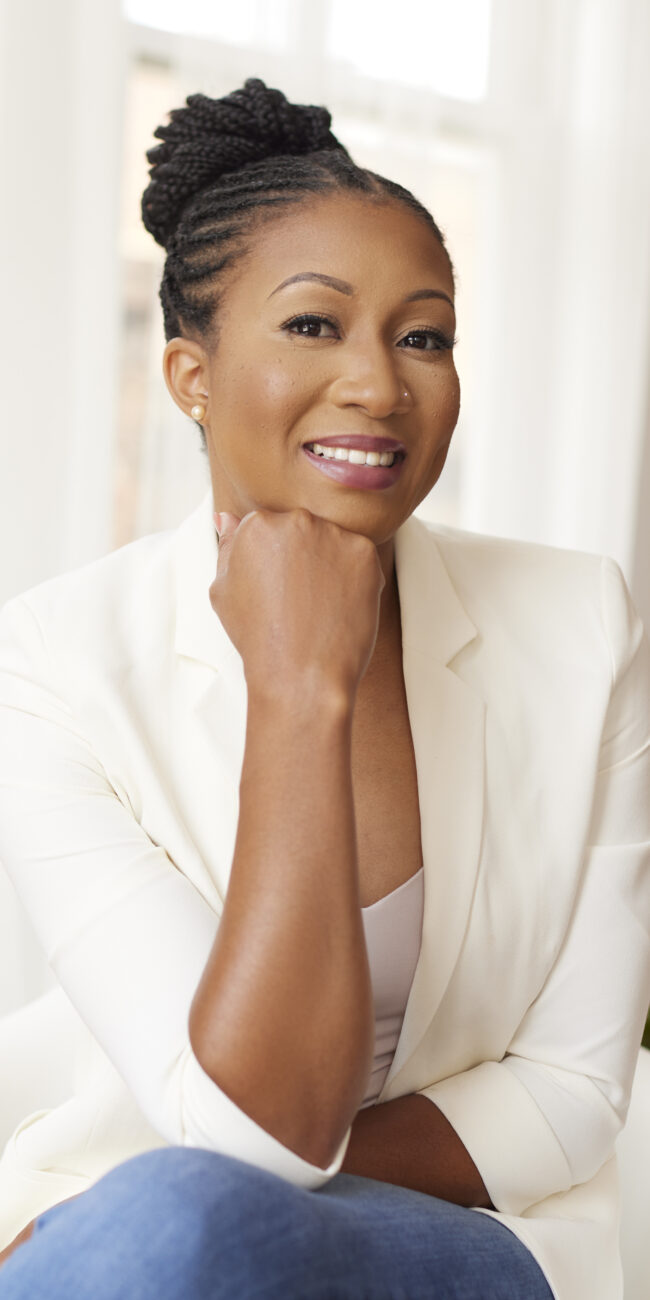 Rev. Elizabeth Styron Howze
(She/Her)
Rev. Elizabeth Styron Howze, M.Div., MSW currently serves as the Director of the Academy of Teaching, Training, and Learning at the Ormond Center at Duke Divinity School where she is tasked with bridging the gap between theological education, congregational innovation, and community transformation. A budding theologian, professional agitator, and facilitator of learning, Elizabeth holds a Bachelor's degree in Social Work from North Carolina State University (2009) and in 2017, she completed a dual degree graduate program earning a Masters of Divinity from Duke Divinity School and a Masters of Social Work from UNC-Chapel Hill. Elizabeth serves as an ordained Deacon in the AME Zion Church and is the co-author of Change Your Posture Prayers. As a gifted teacher and certified life coach, she enjoys equipping others to live healthy and faithful lives to the glory of God. Elizabeth currently resides in Durham, North Carolina with her husband, Rev. Tamario Howze, and their beautiful daughter, Asha. Her favorite scripture is found in Psalm 46:5, "God is within her, she will not fail".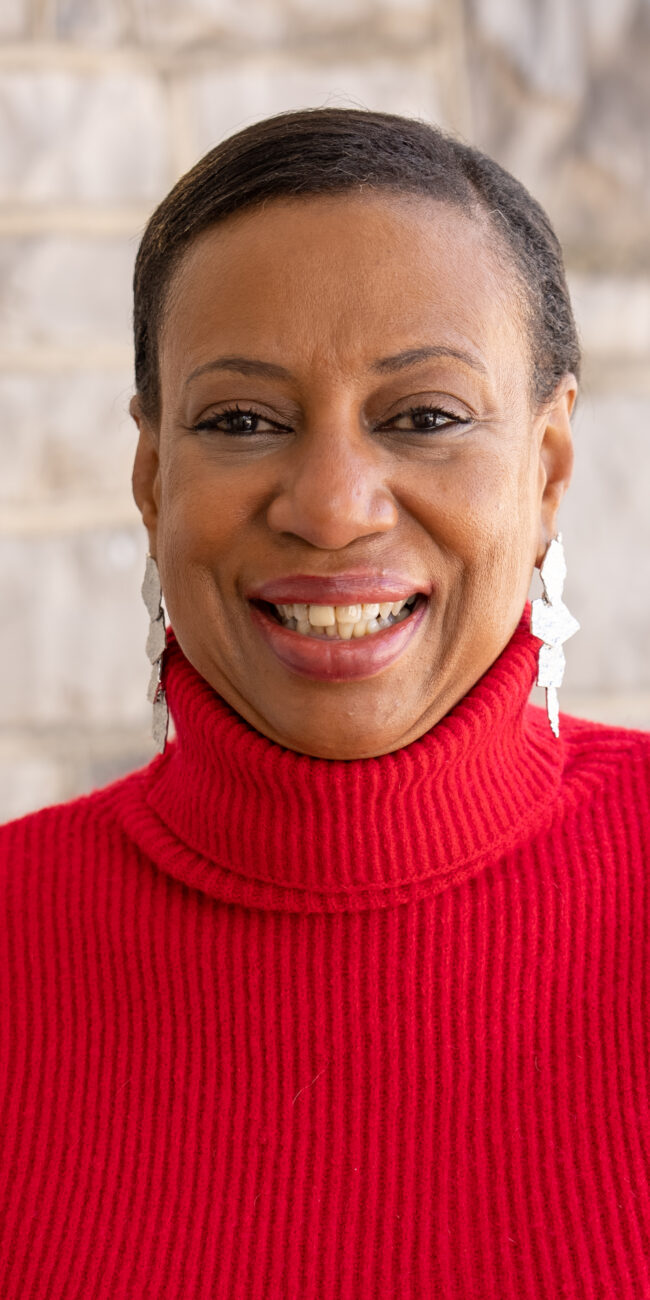 Rev. Yvette B. Davis
(She/Her)
Rev. Yvette B. Davis is the current Director of the Popel Shaw Center for Race & Ethnicity at Dickinson College– primarily serving students, faculty, and staff of color as well as the larger Dickinson community. Yvette is a community organizer, former corporate librarian, a collective liberation advocate and trainer, and an ordained Baptist minister. Before arriving at Dickinson College, Yvette was the Director of Training and Leadership Development for POWER Interfaith, the largest multifaith, multiracial, multigenerational grassroots community organizing network in Pennsylvania. She organized clergy and laity in several Pennsylvania counties to gain support for equitable public education funding. She also coordinated a rigorous training series for volunteers and staff to develop their organizing and anti-racism skills and practices. Yvette earned a Master of Arts degree in Organizational Development and Leadership, with a concentration in Diversity and Inclusion from Widener University. She earned a Masters of Science in Library and Information Science from Drexel University, a Bachelor's Degree in English Literature from New York University and she is a Society for Diversity Certified Diversity Professional.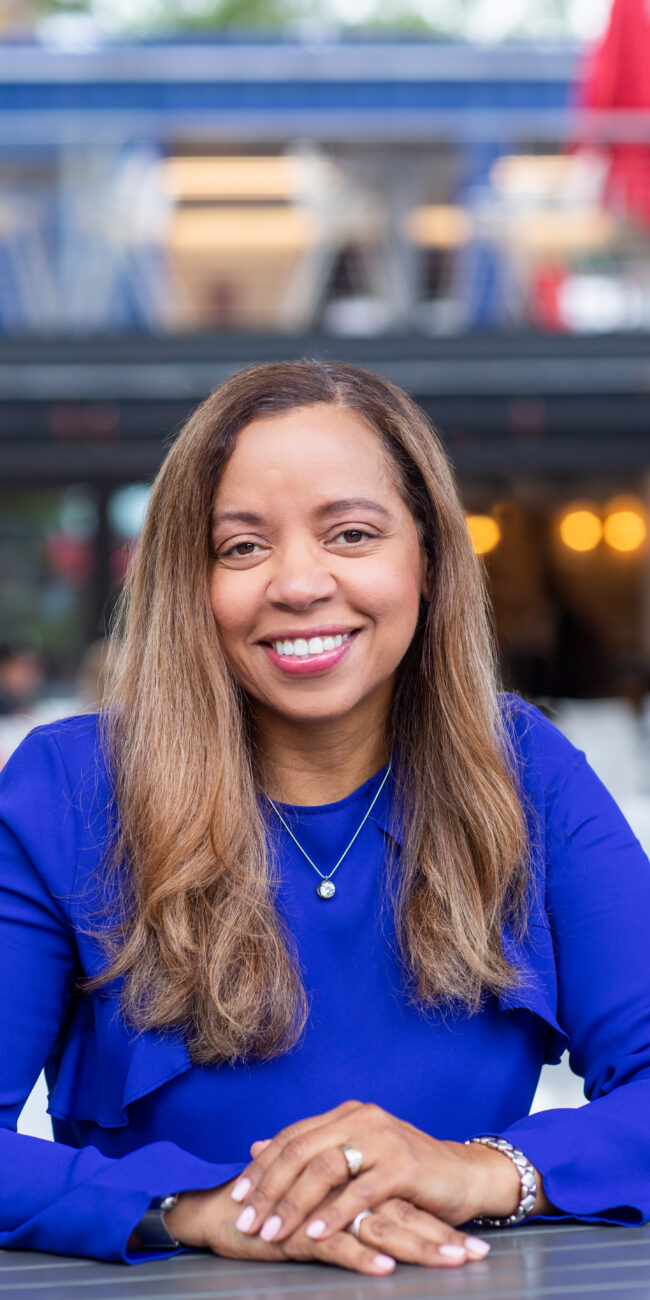 Valerie C. Merriweather
(She/Her)

Valerie Merriweather is the Founder and Chief Well-being Officer of Fitwell Solutions. With more than 20 years of experience in health promotion and consulting, she is passionate about delivering transformative and innovative programs designed to improve the health and well-being of high-performing teams. Ms. Merriweather was instrumental in leading wellness initiatives at Kaiser Permanente Northern California region, one of the largest HMOs in the country, supporting 300,000 members. Ms. Merriweather's clients include the American Health Association, Duke University, The Social Institute, and Warner Bros. Discovery. A native of Riverside, California, Ms. Merriweather received a Bachelor of Science in Radiation Therapy from Howard University. She received Master's degrees in Health Administration and Educational Technology from The Ohio State University and NC Central University. She holds national health coaching certifications and is a certified Mental Health First Aid Instructor and Stress First Aid Facilitator. The Obama Administration White House State of Women recognized Valerie's contributions as a health and well-being thought leader, and she is a NASDAQ Milestones Circles Entrepreneurial Cohort Leader. Valerie enjoys exercising, gardening, traveling, baking, reading, and binge-watching the latest Netflix series in her spare time. She welcomes any downtime spent with her husband and four very busy children.